WELCOME TO Anuswaryaa ENTERPRISES PRIVATE LTD
ELGI Equipments Ltd, Coimbatore is pioneer in compressors industry.
Anuswaryaa Enterprises Private Limited, a 15 year old company representing M/s. ELGI Equipments Ltd through Indian Railways ( with specific focus on Southern Railway and South Western Railway).

M/s. Anuswaryaa Enterprises Private Limited is a registered vendor of Indian Railways and Supplies DIESEL / ELECTRIC / EMU & DEMU along with accessories and its spares.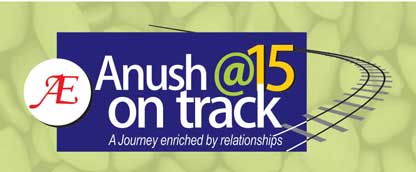 Our Mission
The goal here is to support the overall reliability of our performance, service and to keep the trains moving at the frequency (Max. speed 160 kmph).
Our Goal
Our goal is to provide our customers with innovative voice and Internet services that also deliver on their needs for quality, price and reliability. Level 3 helps us to meet our goal by offering broad coverage and a quick time-to- market
Quality
The quality of a person's life is in direct proportion to their commitment to excellence, regardless of their chosen field of endeavor.
Diesel Locomotive
Our modern alternative diesel locomotives have better traction and adhesion; adopts variable frequency at idling speed; robust in design and highly volumetric efficiency. Look at our diesel locomotive products and choose the appropriate which suits your best.
Special Products
We provide several critical structural and stability components for goods wagons as per the requirement of the Indian railways. And, being the mainstay of large scale products manufacturer, we are the leading part 1 supplier for the Indian Railways.
Pneumatic Tools
In an effort to enhance high productivity at the workplace, we have developed the range of pneumatic tools, which is ergonomically designed, compact powerful and durable. Our high-quality air tools will enhance your process efficiency and productivity.
Air Dryers
As a leading manufacturer of advanced range of Air Dyer, we supply compressor for various location of clients. We make use of premium grade material and our compressor are known for their easy operation; light-weight non-corrosive steam less body.
ELGI - Accessories

We are a well-known firm engaged in manufacturing and supplying a commendable array of tools such
as Air receiver,Airmate Drains and more.
ELGI - Spares
Pioneer in the industry, our manufacturers engaged in producing the range of new antique spares which are tested by our expert to assure fine finish and durability.
Random Pipes & Fittings

We offer Pipes and fittings for Indian Railways, which are rust-proof, corrosion-free, secure, abrasion resistance, flexibility and leak-free joint.

SKF - Products and Ranges
To increase railway vehicle safety, efficiency, service intervals and reliability we provide a broad range of SKF railway products for high-speed and very high-speed trains.
More Product
Important Divisions
SKF - Bearings
Our expertise in wheelset and drive system bearings allows us to offer advanced bearing to the wheelset bearings, which provide ever-increasing load carrying capacity, reduced maintenance cost and increased energy efficiency.
SKF - Belts & Chains
We also offer a range of SKF Belts, which significantly increase belt life and reduced the cost of ownership of your machinery. Our range of well-designed chain offer excellent strength and improved service life.